Emerson Tennis Centre | Cardio Tennis
Cardio Tennis has arrived in Milton!
Cardio Tennis is a fun, social, group tennis-fitness program for people of all ages and abilities. It's more about getting a great, high-energy workout than pure tennis technique.
You don't have to be Rafael Nadal or Sam Stosur to enjoy the energising workout that is Cardio Tennis! Constant movement is the focus as a Tennis Australia qualified coach guides you through a series of fun and heart-pumping drills that cater for all abilities and fitness levels.
An average a Cardio Tennis workout runs for 45 to 60 minutes and is comprised of:
5-10 minute warm-up
30-50 minute cardio tennis segment with drill-based and play-based activities
5-10 minute cool down
Participants wear heart rate monitors, exercise to music, use low-compression balls and a variety of equipment, including agility ladders. And, at the end of your session, you can check your stats on the heart-rate monitor to find out just how hard you worked!
Lose weight, get fit, have fun!
Cardio Tennis is enjoyed best with friends – male or female. If you like exercising in a group, then you will find Cardio Tennis the perfect motivator. Get a group of mates together or make some new friends in a fun and active atmosphere!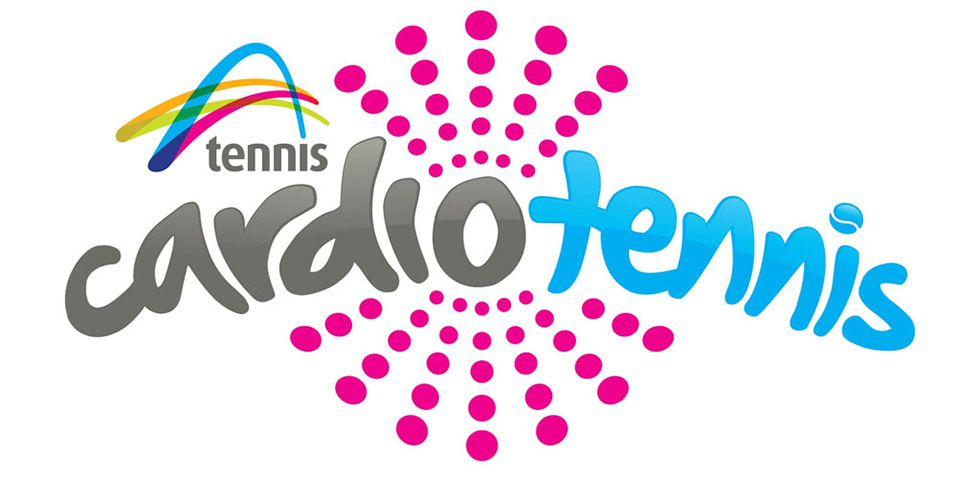 Visit the Emerson Tennis Centre for a heart-pumping Cardio Tennis workout!
As well as being social, it's a great way to boost your fitness and lose weight. According to the Tennis Industry Association, during a Cardio Tennis session, women will burn between 1260 and 2100 kilojoules per hour, and men will burn around 2100–3360 kilojoules per hour (on average).
This program is hugely popular in the United States where people can gain a full body workout while learning tennis at the same time. Get your heart rate up, burn some calories and learn new skills. Cardio Tennis will give makes working out enjoyable.
Tennis Gear offers Cardio Tennis only at selected centres. So contact your nearest Tennis Gear venue to be part of the latest craze in tennis!
Still not convinced? Check out a Cardio Tennis video Cardio Tennis Australia YouTube  or come and watch our Cardio Tennis group in action.